Gestern war das Wetter in Kopenhagen sehr schön. Das haben wir für einen gemütlichen Abendspaziergang genutzt. Heute geht es von Teglholmen über die 2018 fertiggestellte Alfred Nobels Bro (Brücke) stadteinwärts durch Enghave Brygge, um die riesige Baustelle für die zukünftige Metrostation herum und an Hausbooten vorbei bis zur Fisketorvet Mall und zurück. Habt ihr Lust, mitzukommen?
Yesterday the weather in Copenhagen was very nice. We used it for a little evening walk. Today we walk from Teglholmen via the Alfred Nobels Bro (bridge), which was completed in 2018, through Enghave Brygge, around the huge construction site for the future metro station and past houseboats to Fisketorvet mall and back. Would you like to come along?
Alle im Bau befindlichen Metrostationen sind grün eingezäunt. Die meisten Flächen sind von dänischen Künstler*innen gestaltet.
All metro stations under construction are fenced in green. Most areas are designed by Danish artists.
Zwischen den Baustellen und dem Wasser findet sich noch jede Menge Wildwuchs. Ich hoffe sehr, dass nicht alles zubetoniert wird…
There are still a lot of wild flowers and grass growing between the construction sites and the water. I really hope that not everything is going to vanish under concret in the near future…
Die #evolutionwall ist mit 470 Metern Länge eins der längsten Graffitiwerke Europas. Es erzählt die Geschichte von der Entstehung des Universums bis in die Zukunft.
At 470 meters long, the #evolutionwall is one of the longest graffiti works in Europe.
It tells the story from the creation of the universe to the future.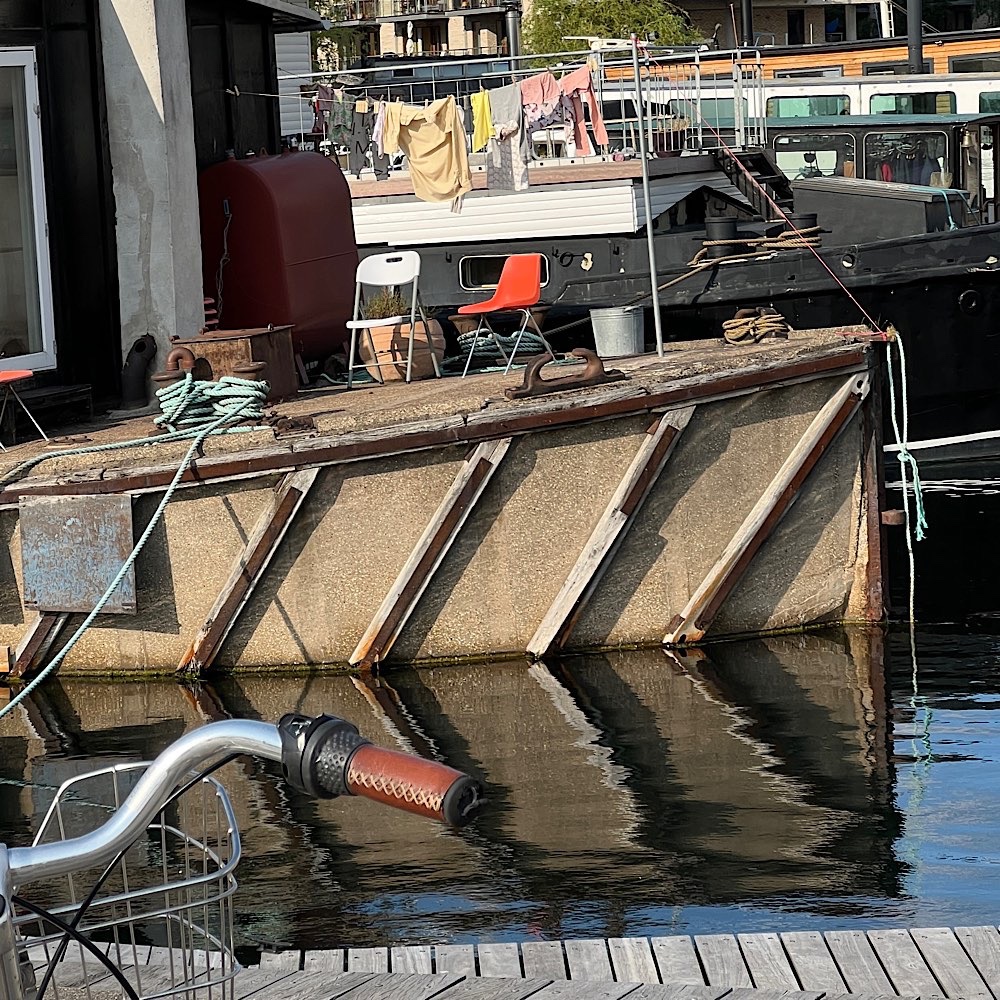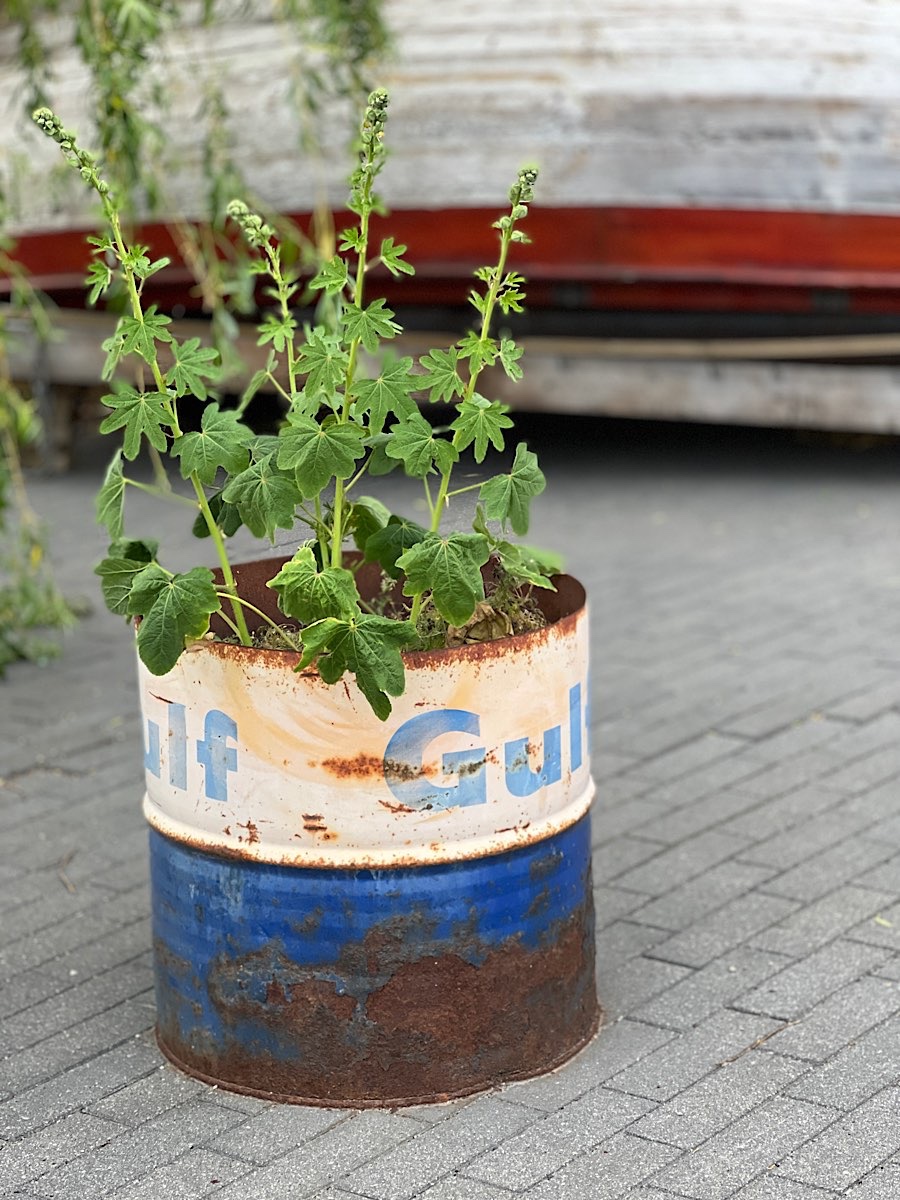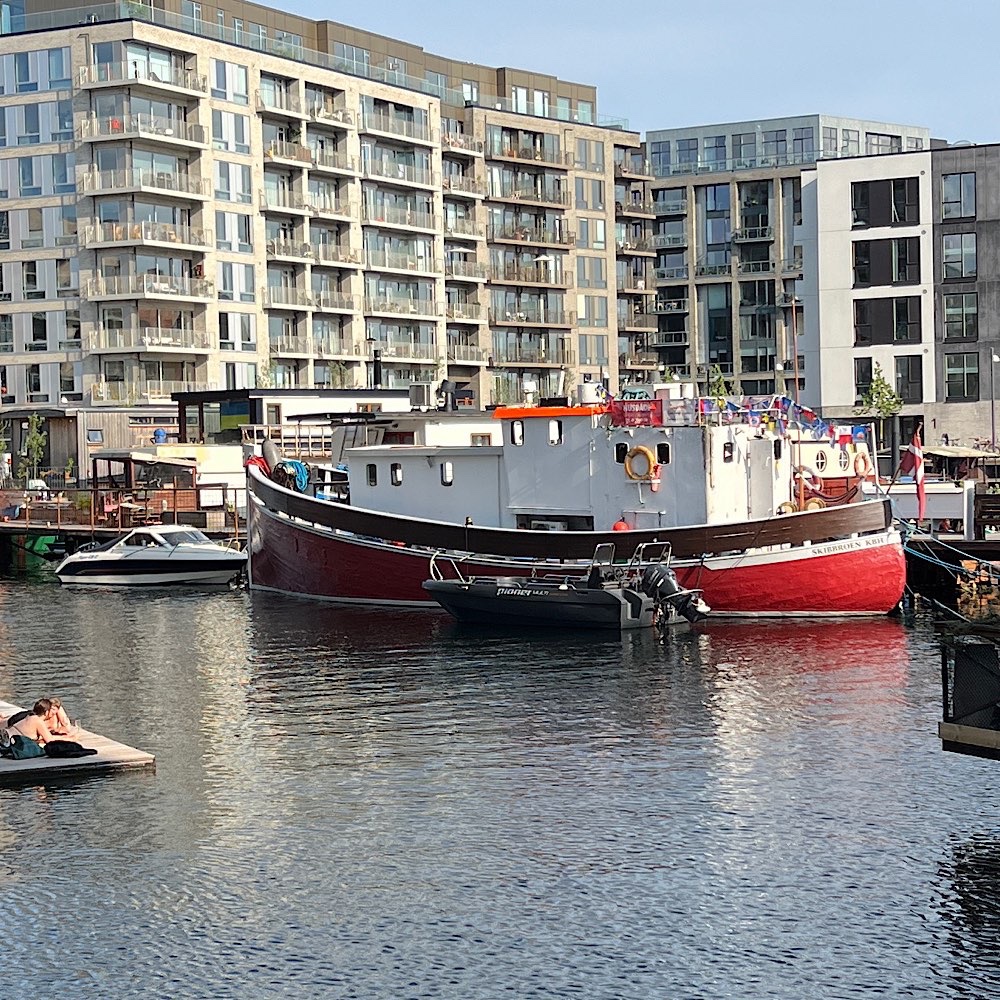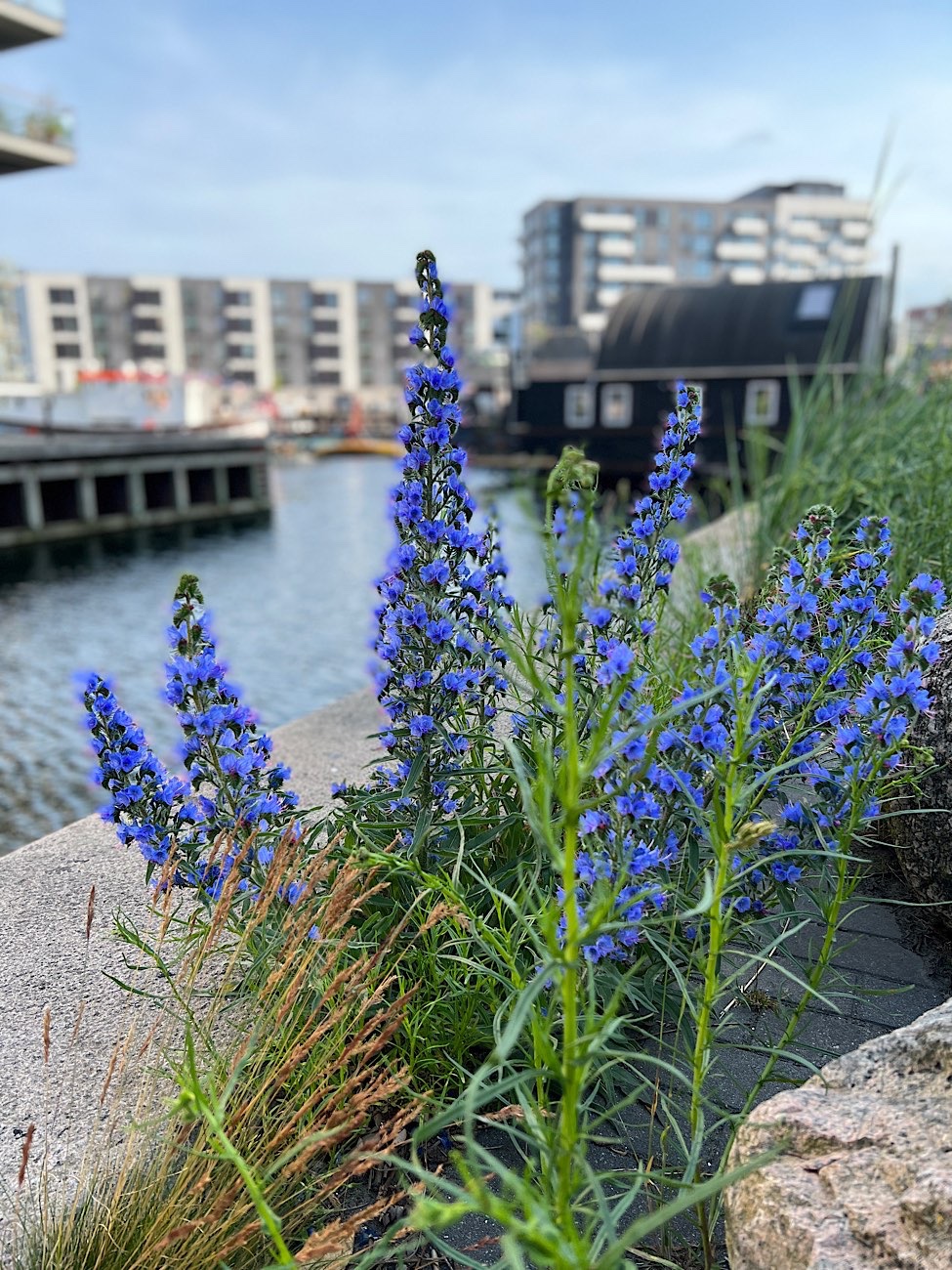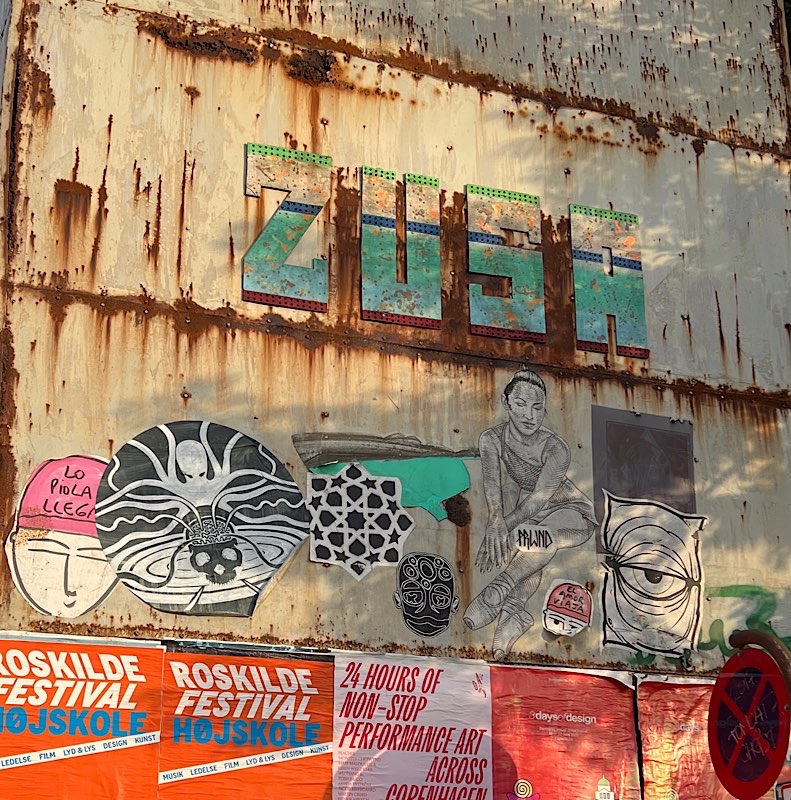 Ich habe mir vorgenommen, in Zukunft öfter einen kleinen Fotospaziergang zu unternehmen. Mit der Kamera ein paar Eindrücke und Details einzufangen. Genauer hinzusehen. Schönes, Spannendes oder Lustiges zu entdecken. Hättet ihr eventuell ebenfalls Interesse an so einer Aktion? Den Spaziergang des Monats (muss nicht tagesaktuell sein) hier zu teilen? Im Urlaub, auf dem Weg zur Arbeit oder der Hunderunde?
Lasst es mich gerne wissen – ich bin neugierig und will gerne erfahren, an welchen Orten auf der Welt ihr Entdeckungen macht 🙂
I've decided to take a little photo walk more often in the future. Capture some impressions and details with the camera. Take a closer look. There are beautiful, exciting or funny things to discover. Would you also be interested in something like this? Share the walk of the month here? On vacation, on the way to work or walking with the dogs?
Please let me know – I'm curious and would like to know where in the world you make discoveries 🙂